When the F.B.I. enters your life, says Michelle Monelle, they are not to be trusted. As a long-forgotten past surfaces, she remembers the turmoil of her youth – the radicalism of the 1970's, her marriage at age fourteen, mysterious strangers who may or may not have been government agents, and the passionate young Native American woman on the run from everything. Michelle remains loyal to her memories and to those who helped her through her traumatic childhood, but eventually realizes she was immersed in a darkness that even today yields only a smattering of light.
Serena Callaway, that morning, a beautiful spring morning, wanted nothing more than a quiet, meditative walk along the streets of her small town, kind of a sexy town with its lingerie shop, adult bookstore, abortion clinic, and strip club.

She wanted to greet the early risers out tending their flower beds, smell the breakfast coffee and bacon in the air, and smile at the antics of the squirrels and rabbits and roaming dogs as they got their day underway.

Then she found a toe, a woman's big toe, recently pedicured, lying in the street, and began to realize that normal, along with quiet and certainly meditative, just might not be where things were at on that day.

Now That I'm Ready To Tell You Everything, in all its brevity, is a story about a young marriage, about friendship, and about our often flimsy hold on moral certainty. A bit picaresque, a bit quirky? Perhaps.

But Serena Callaway is the sort of level-headed witness to human frailty you'd love to have with you on a frigid winter night when the battery of your car has gone dead, or, as will be seen, when "Household Security" pays a visit to a good friend's house, or when your best friend's husband has gotten himself stuck in a culvert.

Above all, though, Now That I'm Ready To Tell You Everything is a fun romp through a single morning as a group of quite ordinary people try desperately to turn average moments into nutty events.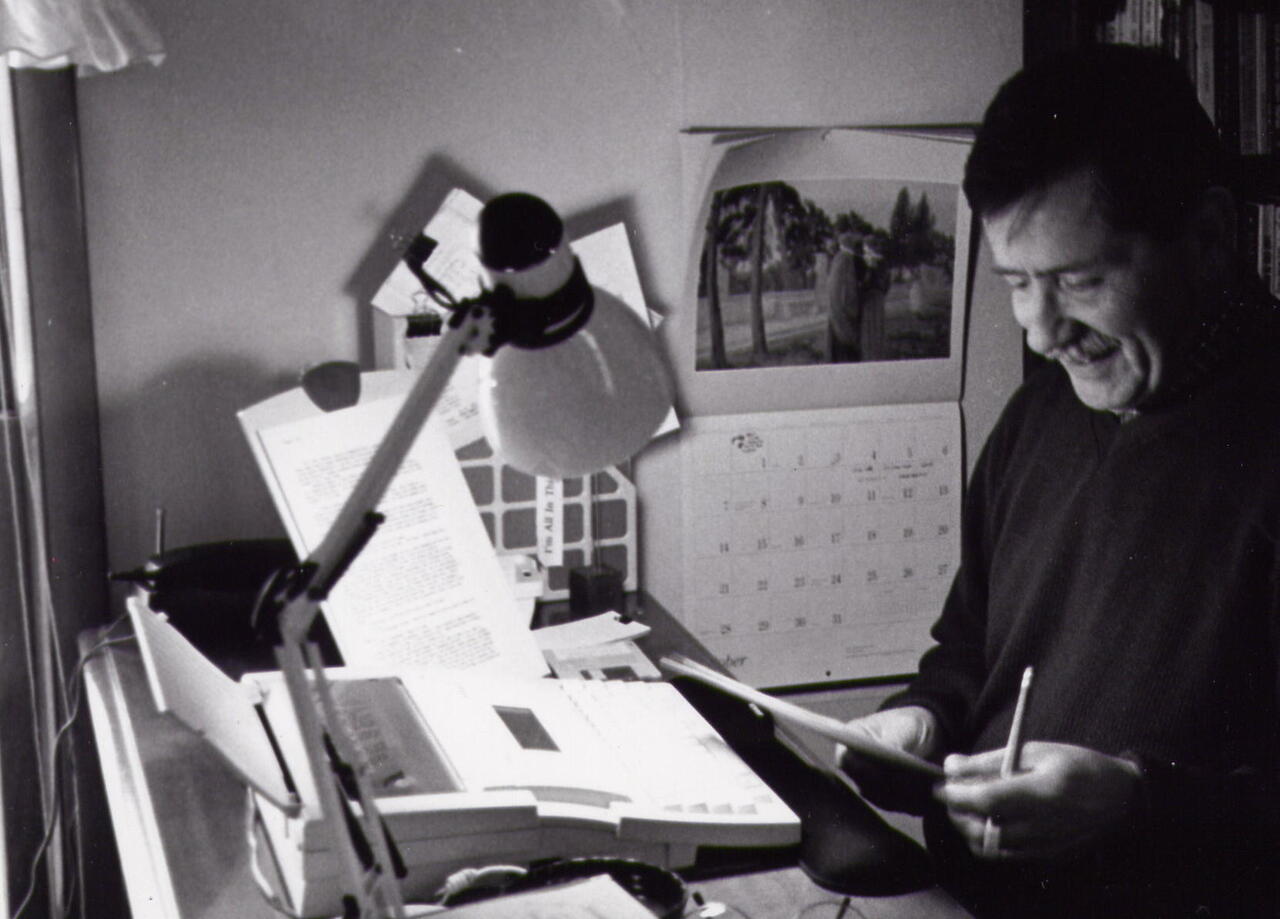 Algonquin Books of Chapel Hill, 1998

During a brief time spent in Mankato, Minnesota for a job that didn't work out, I ran across the following headline in the Minneapolis, Star-Tribune: "Heston's Taped Reading Of Nietzsche Helps UW Team Find Vascular Problem In Dental Assistant's Defective Brain."

It was a monster headline that I knew I had to save, some unknown use for it, I was sure, just waiting down the road. When I was asked by Algonquin to do a piece for their series on writers' creative roots, that tag just popped out as theme, focus, centerpiece.

It was all about disparities, things linked together that a more normal frame of mind rarely links. That, in turn, was how I began to see my writing - the horse in the bathtub; the oration in the confessional booth; or the voice of God coming to a carpenter through the head of a nail. Mostly, the artist tries for coherence, a certain kind of order - not so much in the world as in the work.

We often repeat the mantra that we live in crazy times, and certainly any given day's events can bear that out. The work of art, however, is where the mind or heart pauses for a moment to touch sanity. Sometimes those pauses are very brief.
Algonquin Books of Chapel Hill, 2000

"The appeal of Wuori's offbeat novel is that it shortchanges neither the horror these people visit on one another nor the lessons they learn in order to cope with it."

The New York Times Book Review

"Told in prose rich with earthy wisdom, Wuori's book succeeds as a eulogy to a damanged soul, a love story stripped of the trappings of romance and a cautionary tale about the witch-hunt mentality."

The Boston Herald

"Watch your back in Quillifarkeag ... the fictional setting for G. K. Wuori's first novel.... The wacky locals love to live in rumors, the woods are wild enough to hide almost anything, and stories abound about the nearby Russians who turn Americans into dog food."

The Chicago Tribune
Algonquin Books of Chapel Hill, 1999

"This is fine, funny, often disturbing, original. It's ribald, and bizarre. It reminds me of early John Irving: somewhat unbelievable and even cruel in parts, but in the end the reader has a damn good time with it."

Stephen Dixon

"An assured voice that's as adept at humor as it is at less savory fare .... has placed a memorable new town on the literary map."

The New York Times Book Review

"The inhabitants of G. K. Wuori's Quillifarkeag, Maine, live at the same ironic moral latitude as those in Joel and Ethan Coen's Fargo, N.D....these stories seek out the telltale heart of small-town America, rip it out and shove it in our faces ...."

Chicago Tribune